Boadebui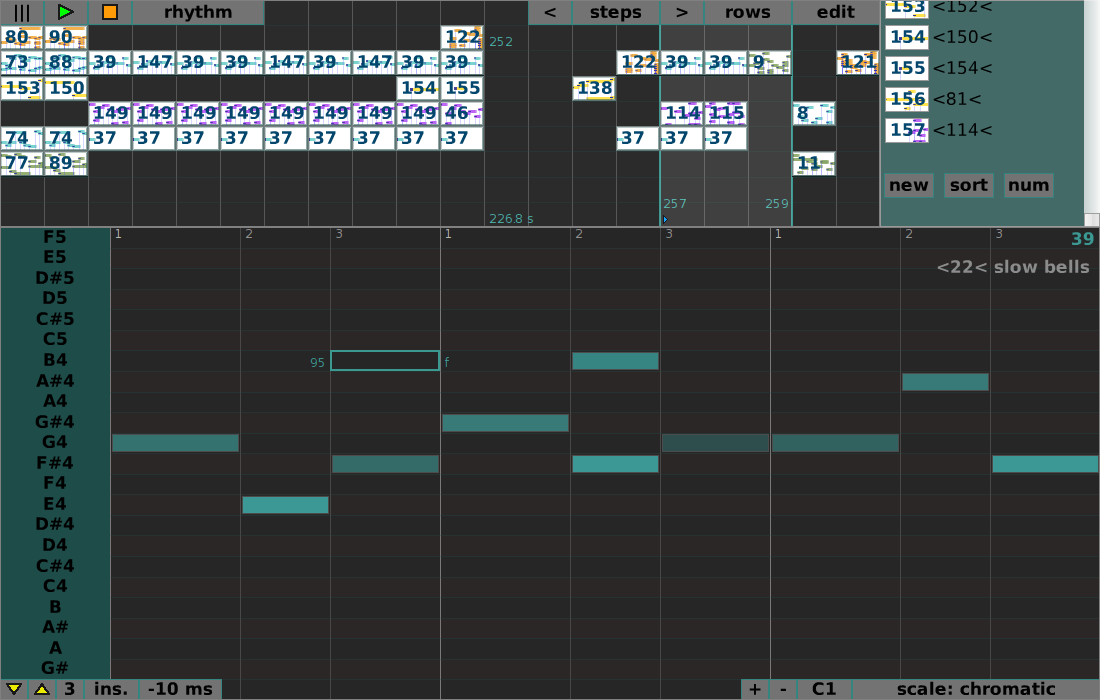 Version 1.01 of March 2018.
Based on Squeak 5.1 and µO 335
Boadebui is largely inspired by Bosca Ceoil.
It is a simple and easy-to-use MIDI sequencer for constant beat music.
The documentation is included in the program ('help' item in the main menu).



Boadebui is an open source Morphic application, coded in Squeak Smalltak
The source code is part of µO, a much larger and general framework for music composition.




Demos:

Boltzmann Half-Baked Pizzas (source, midi)
Sacred Cow (source, midi)
The Way of the Chicken (source, midi)
Brontosaure (source, midi)
De nada (source, midi)
Quatre marabouts (source, midi)
69

Installation:

For Windows, everything is in the archive.
For other systems, use the suitable Squeak VM to run the Boadebui image file.